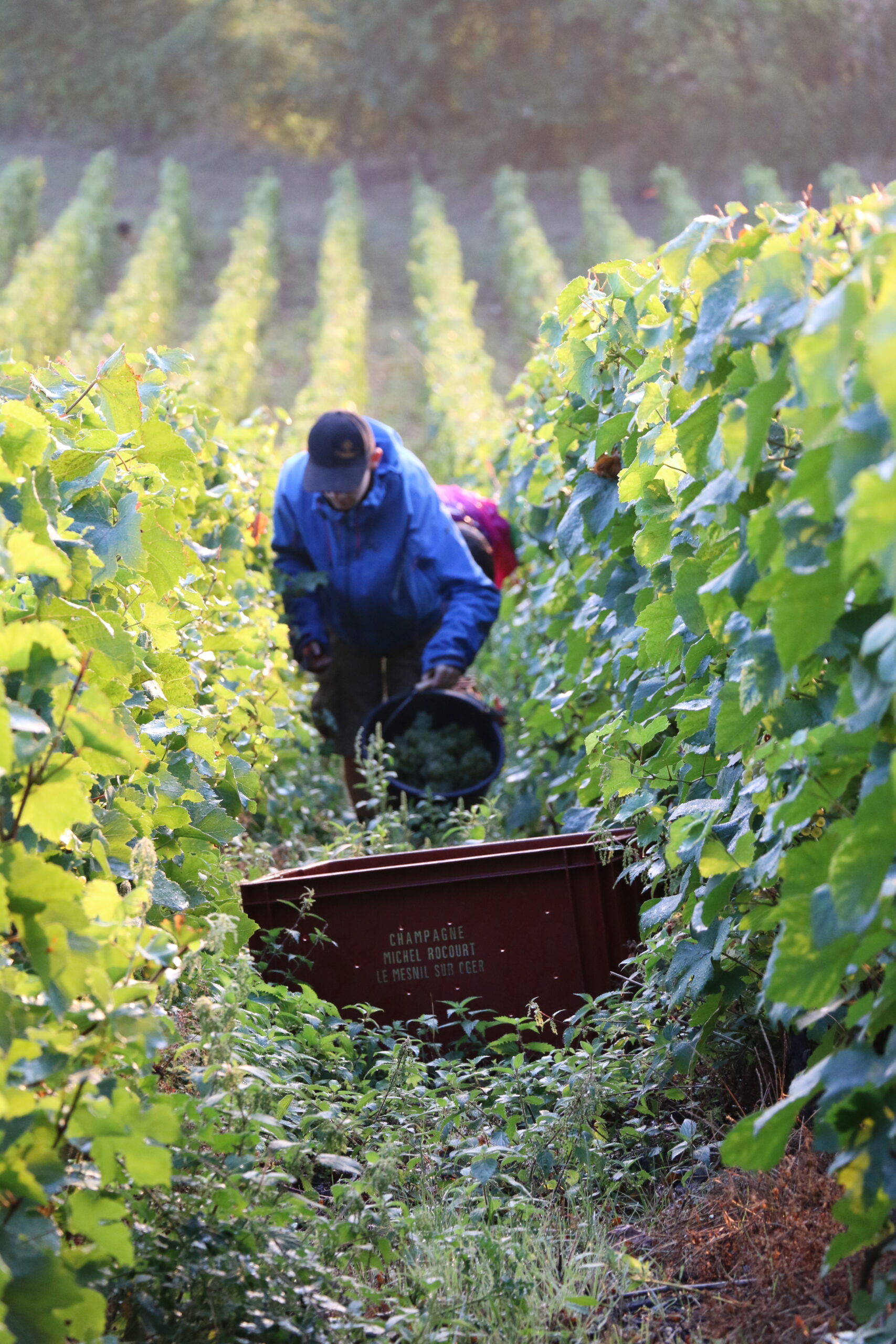 Vendanges 2022 – Harvest 2022
La vendange s'annonçait de belle qualité, et en remplissant nos paniers, nous avons pu le confirmer! Les raisins étaient beaux, sans maladie, avec d'énormes grappes parfois !
Quelques grappes ont mal fleuri, mais ça ne nous a pas empêchés d'atteindre l'appellation !
Au goût, c'est un raisin très sucré, gorgé de soleil : il sera parfait pour nos jeunes champagnes 100% Chardonnay !
Nous vous donnons rendez-vous pour les déguster en 2024 !
[EN] Our forecasts were right – this year's harvest was fruitful! The grapes matured beautifully, with a few plump outliers and no illnesses !
There were a few challenging areas where the grapes had trouble flowering, bringing about smaller grapes, but that did not prevent us from reaching the appellation!
These sun-kissed grapes filled our mouths with a wonderfully sweet flavor – exactly what we're after for our young 100% Chardonnay bottles !
Taste 2022's sweetness in 2024 with us !